Connected Packaging: A Competitive Edge in a Crowded Market
In today's competitive landscape, where customers demand more engaging and tailored brand experiences, connected packaging (or connected products) emerges as an essential tool for brand owners and marketers.
By bridging digital worlds and physical assets, brands can deliver trust and authenticity, take ownership of their narrative, optimise packaging space, save production costs, establish loyalty, or strengthen their connection with the customer base.
As specialists in innovation and connected experiences, Cellr provides the tools and expertise to CPG brands who recognise the importance of connecting with their consumers. Here are some ways in which connected packaging with Cellr can give you a competitive edge in the marketplace.
Bridging Physical and Digital Worlds
Modern consumers are no strangers to utilising digital channels for convenience and education. From daily tasks to significant decisions, consumers are using digital channels and connected devices and adopting new technologies on a daily basis. This 'connected consumer' craves genuine experiences, with a recent Salesforce report highlighting that nearly 90% of buyers say the experience a company provides matters as much as products or Services. Cellr provides brands of all sizes with innovative yet affordable connected packaging solutions, allowing them to meet and exceed their customer expectations through frictionless user experiences delivered with connected technologies such as QR codes and NFC. Moreover, with Cellr's ability to deliver uniquely identifiable QR codes and NFC inlays at scale, brands can now deliver personalised content, opening up a whole new way to engage their audience.
"

77% of consumers buy from brands that share the same values as they do

---

Havas Group, 2019
Taking Ownership of Your Brand Storytelling
Cellr empowers brands to regain complete control of their brand narrative, ensuring authenticity and transparency at every touchpoint. Connected strategies foster deeper connections between brands and customers and provide insights into product origins, its journey, and the brand's ethos. Brand storytelling is essential, but ineffective delivery could impact sales.
Today's consumer expects trust, transparency and authenticity, with a number of recent studies outlining the correlation between consumer expectation and spending behaviours, including;
88% of consumers see authenticity a key factor in the brands they like (Stackla, 2021);
46% of consumers would pay more to brands they can trust (Salsify, 2022);
77% of consumers buy from brands that share the same values as they do (Havas Group, 2019)
Taking Advantage of On-shelf Space
Connected packaging transcends just putting a QR code onto your existing packaging! True connected Packaging is about cohesively integrating digital elements into your packaging and optimising on-shelf presence for communication and engagement. By combining connected elements into visually appealing and sustainable packaging solutions, brands can create a lasting impact on the shelves.
Setting the Foundation for a Strong and Loyal Customer Base
By adopting connected packaging, brands can build trust and foster a community of loyal customers. Using connected packaging for initiatives like rewards and loyalty programs, brands can expand loyalty to an omnichannel strategy instead of only direct channels. Furthermore, by supporting a solid and loyal customer base, brands can increase their customers' Lifetime value (LTV), sell more frequently, and grow their customer base with a lower cost per acquisition. Furthermore, a robust loyalty strategy opens up avenues for direct communication, allowing customers to share feedback and reviews and fostering a two-way conversation.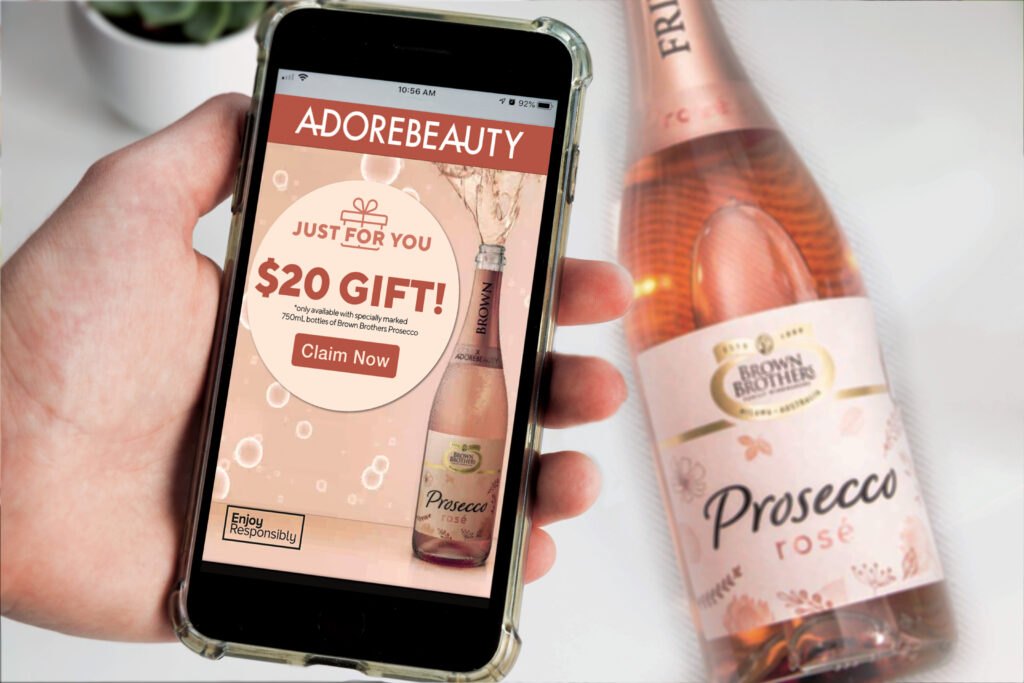 How & where can brands begin?
Connected Packaging is still a relatively new concept but is increasingly being utilised as a vital marketing tool, particularly with large CPG brands such as Coca-Cola. Cellr is working with brands of all industries and sizes to deliver connected strategies, offering brands a competitive edge in their market. Our team invites Brand leaders and innovators to connect with us, where we can outline how you can exceed your sales and marketing goals by intertwining the physical and digital worlds.
Contact the Cellr team today and give your brand the edge it deserves.