Driving innovation in packaging across both luxury and fast-moving consumer goods, local tech startup Cellr, is thrilled to be representing Australia in the first ever AD Stretch™ Accelerator. One of only nine startups selected from across the globe, it is a huge achievement for this team of connected packaging specialists.
Launched earlier in 2022 with Avery Dennison alongside VC firm Highline Beta, AD Stretch™ Accelerator is a non-dilutive and pilot program accelerator working with startups and piloting new technologies with a focus on value efficiency, sustainability and materials innovation.
Avery Dennison is a Fortune 500 multinational leader in pressure-sensitive adhesive materials, apparel branding labels and tags, and RFID inlay tags. It will share its knowledge and resources with the nine startups throughout the 6-month pilot.
With cutting-edge research and development facilities, AD Stretch will work with the participating startups to tackle the challenge of working at the speed of technology without harming the Earth: our only home and most precious resource.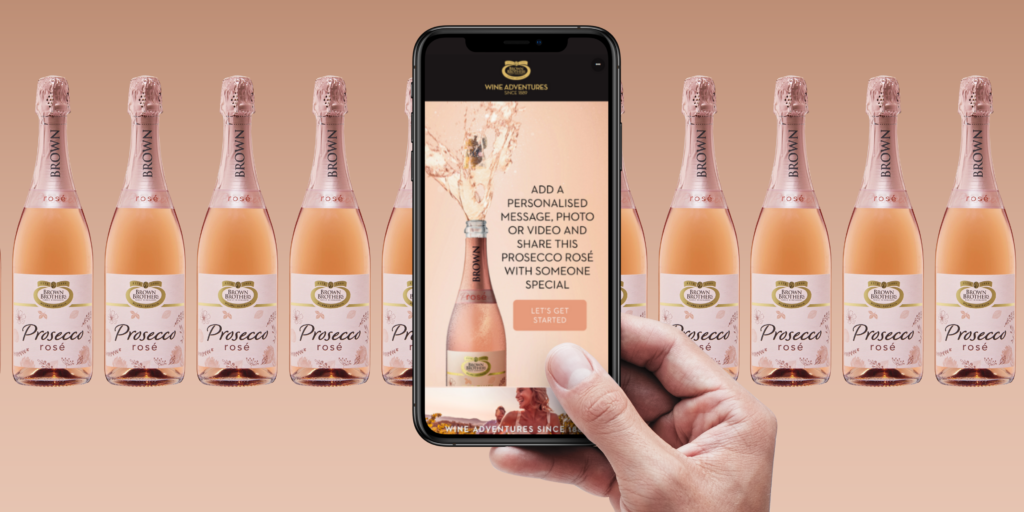 The only Australian startup accepted into AD Stretch™, Cellr's software is providing brands with the solution to strengthen their connection with consumers, already being utilised across the nation with brands like Evans & Tate (WA), Brown Brothers (VIC), Brokenwood (NSW), and Small Victories (SA).
Proud to be included in the first AD Stretch™ cohort, Chris Braine, Founder of Cellr, outlined the value his platform provides brands and the importance of connected packaging.
"Today's buyer behaviours have changed, with brands now expected to provide strong, personalised, flexible and informative experiences that align with the values and integrity of the customer."
"A report from earlier in the year shows that 88% of customers now see their experience with a product as important as the product's quality itself, consumers are now primarily digital-first, are engaging with branded emails less and switching brands more frequently."
"What previously was a customer's want is now a customer's expectation, and brands need to be more innovative in how they engage with this consumer."
With hundreds of startups from over 30 countries applying for this prestigious global accelerator program, the selection panel was excited to see so much vision for innovation in packaging and labelling.
"It's been a whirlwind international journey together with Highline Beta, and we're delighted to have been able to choose from some of the very best innovators in labels and packaging for our first AD Stretch cohort", says Shruti George, Vice President, Strategic Innovation Platforms at Avery Dennison.
"We're confident that these startups are going to help us significantly in our mission to lead the industry in sustainable and innovative solutions."
Highline Beta's Chief Accelerator Officer, Hussam Ayyad says, "We are excited about the opportunity to co-create this incredible accelerator program with Avery Dennison to enable startups across the globe with unmatched commercial pilot opportunities."
"Having such win-win opportunities, to partner with a world-class materials science leader, solve real industry challenges and accelerate time to market, is a truly unique opportunity for entrepreneurs and innovators across the global startup ecosystem."
The next six months will see the nine startups work hand-in-hand with dedicated pilot champions and leading industry experts/mentors at Avery Dennison to plan, execute and analyse commercial pilots across Latin America and Asia, focussing on materials innovation and sustainability, responsible supply chain and customer experience.

For more information on the program visit the AD Stretch website or to learn more on how you can protect your brands, get in touch with Cellr today and email hello@cellr.co.